Using either a rubber or bian-stone (砭 石)hammer to hit the following acupuncture points for approximately 2 to 3 mins each on both symmetrical parts of our bodies (say twice a day) would help to release some illnesses : (Note : 砭石 is much better than rubber due to its natural infrared radiation which could activate our blood circulation in order to enhance our immune systems.)
Targeted Acupuncture points
【肩井穴】:
What is it for ?  :  to lower blood pressure and lessen the shoulder-pain (if you could apply some ointments like : 活络油,舒筋露,苏楚峰油….before hitting that may help to release shoulder-pain better !)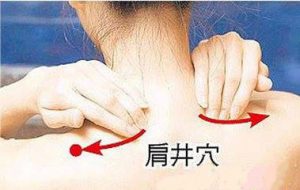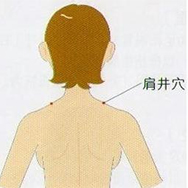 【曲池穴】:
What is it for ?  : hypertension, fever, arm-pain (e.g. tennis-elbow) and rashness.
Note : When one experiences a sudden rise in blood pressure, targeting this acupuncture  pt. would depend less on medicine (i.e.  preventing over dose on medicine !)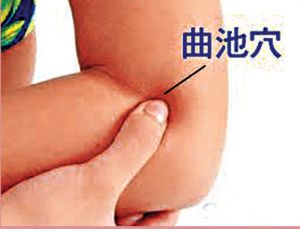 【太冲穴】:
located at about 3.5 cm from the joint between the 1st and 2nd toe bones .
What is it for ?  :  hypertension. (Note : using fingers to massage those acupuncture points may be less effective due to tiredness and less penetrating power especially for the fleshy parts of the body !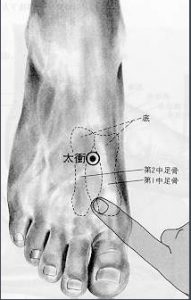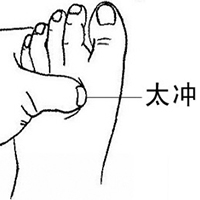 Google+